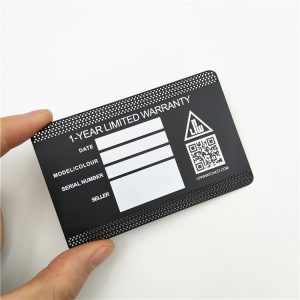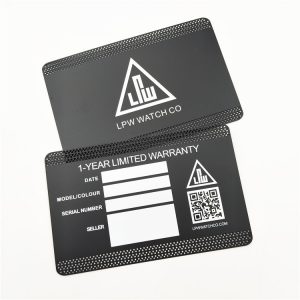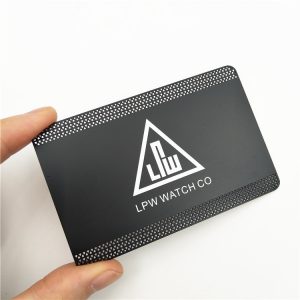 What the Specifications of metal card?
| | |
| --- | --- |
| Material | stainless steel |
|  Size | 85*54 mm,80*50 mm,76*44 mm or customized |
|  Finished | silver, golden, black, rose gold |
|  Shape | customized |
|  Thickness | 0.3 mm,0.4 mm,0.5 mm,0.6 mm or customized |
|  Process | etching, polished, plating,printing |
|  MOQ | 100 pcs per design |
We making card depend on your Customized card design and request,pls send your inquiry details for the latest price!
In the traditional sense, the metal card is made of brass and stainless steel. It adopts leading new process technology, possessing, stamping, corroding, printing, polishing, electroplating, coloring, dispensing, packaging and other flow operations. After polishing, corrosion, Metal cards refined in a streamlined process of electroplating, coloring, glue dispensing, packaging, etc.
Contains types:
Metal cards include metal gold cards, metal silver cards, metal membership cards, metal VIP cards, metal Buddha image cards, metal magnetic stripe cards, metal barcode cards, metal ink cards, metal IC cards, 18k gold and silver cards, 24k gold and silver cards, etc. A series of products, using precious metal materials-pure copper or red copper and 18K, 24K real gold surface processing, refined through multiple traditional techniques and modern advanced technology.
the difference:
Imitation gold card: The color of the card appears dim, and the surface of the card is prone to fading, panning, etc. after a longer time. The real gold card is only golden at the time, and it loses its true golden luster over time. Electrophoresis gold card: Made with the latest technology, the color and luster are like real gold, with a unique embossed three-dimensional sense, and the texture is doubled, which shows the noble grade of the metal VIP card. And it can keep the product's colorless characteristics. The principle is similar to that of plating a layer of anti-oxidation film on the surface of the metal card to play the role of anti-oxidation.
Design idea:
Incorporating modern design ideas, showing extreme style. Extraordinary creativity, noble and elegant, with the value of collection and gift. Can be used for business gifts, advertising gifts, etc. This type of gold card is made of high-quality imported copper materials, which are made by stamping, corrosion, electroplating, paint filling and other processes. It has a unique embossed three-dimensional sense and real gold-like color, and is the first choice for making high-end VIP cards, membership cards, commemorative cards, and annual calendar cards.
There are electrophoretic spot color base series, electrophoretic colored dot series, gold-plated laser shading series, gold-plated fine dot series, gold-plated matte shading series, fine dot image series, etc., and special designs can also be provided according to customers' drawings. In addition, this card is also particularly suitable for making various commemorative cards for commemoration and long-term storage, such as: wedding, school celebration, opening, conference, retirement and other special commemoratives. Welcome to order from major hotels, hotels, and clubs across the country. .