The size of the card is regulated by international standards. The more common ones are CR-80, CR-90, and CR-100. Their sizes are 85.6mm × 54mm, 92mm × 60mm, 98.5mm × 67mm, respectively. Different types of cards have different sizes. We can customize any card size according to customer needs.
Below are the dimensions of some common documents.
1, ID card:
85.6mm×54.0mm×1.0mm
Remark: The job card, pass, visit card, employee card, student card, work card, smart card, work card, loyalty card, IC card, ID card, PVC card, membership card, VIP card are the same size as an ID card.
2, Name badge:
Large size: 110×80mm, small size: 20×20 (Dishuo badge)
3. Standard size of business card:
90mm×54mm, 90mm×50mm, 90mm×45mm. But with the bleeding of 2mm on the top and bottom, left and right, the production size must be set to: 94 × 58mm 94mm × 54mm 94mm × 49mm.
In addition, according to different layout sizes, it can be divided into:
Horizontal version: square corner 90*55mm, round corner 85*54mm.
Vertical version: square corner 50*90mm, round corner 54*85mm
Square version: 90*90mm 95*95mm
Fold card business card size specification: 90mm×108mm.
4. Greeting card size:
175mm*125mm is the fit size, and the open size is 175mm*250mm, which is the finished size. The printing size is to add 20mm to the length and width of the finished product, which is 195mm*270mm.
5. Magnetic card
The size of the card is: width 85.72mm—-85.47mm
Height 54.03mm—-53.92mm
Thickness 0.76±0.08mm
The radius of the four corners of the card is 3.18mm
The size of the general speaking card is: 85.5 X 54 X 0.76
6,Gift cards
Basically, there are 2 standard sizes for gift cards, which are CR80 and CR50
CR80: 86*54*0.76mm (3 3/8*2 1/8", thickness 30 mil)
CR50: 88.6*43.8*0.76mm (3 1/2*1 23/32", thickness 30 mil)
Besides, break away card (combo card) and 3-up key tags are also available for gift cards;
Break away card: 85.5+28.5*54mm, 85.5+28+28*54mm, 60+25.5*54mm
3-up key tags: 85.6(3*28.54mm)*54*0.76mm, with a hole on each tag
Customized size is available

Custom playing card size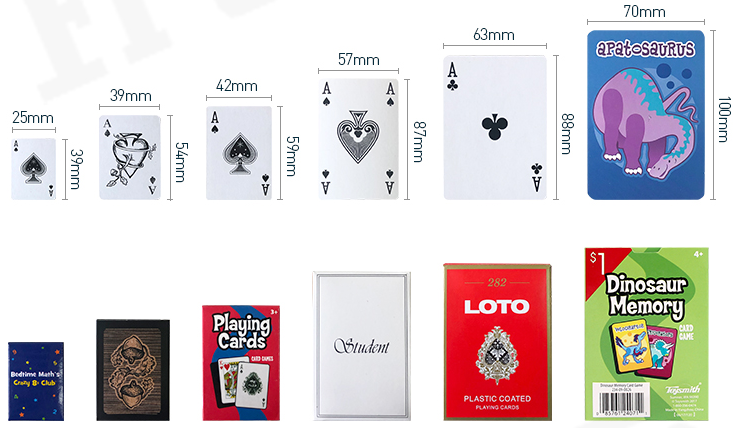 Custom greeting card size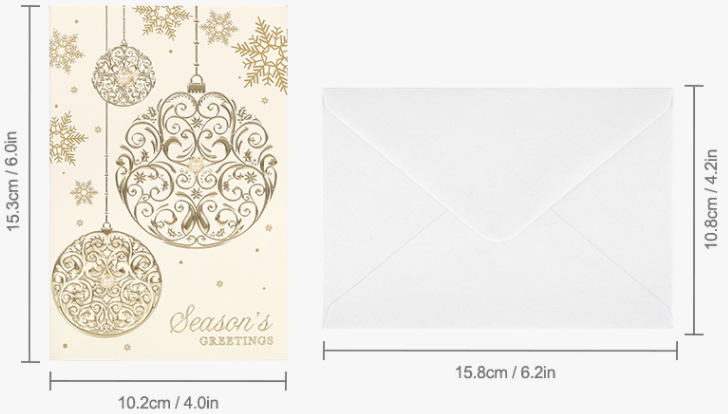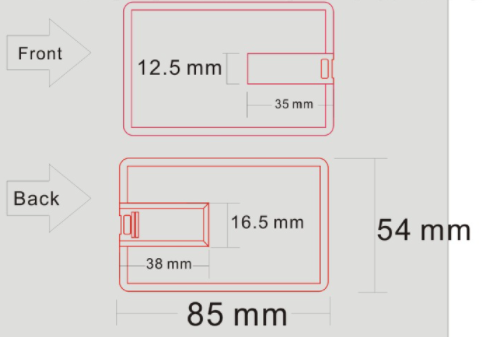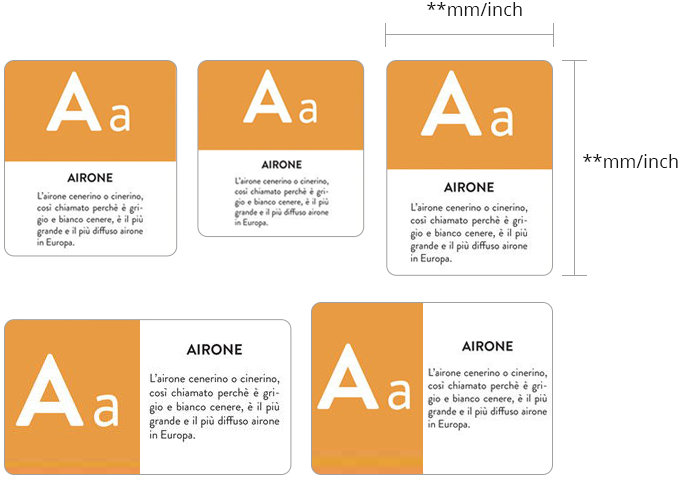 As a professional card manufacturer, we warmly welcome OEM and ODM orders. We can custom any size of card that you want. Please kindly send us an email for getting more customized information.