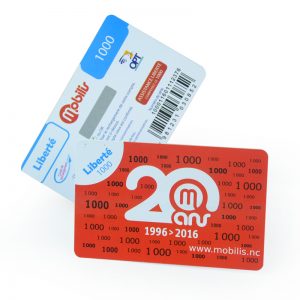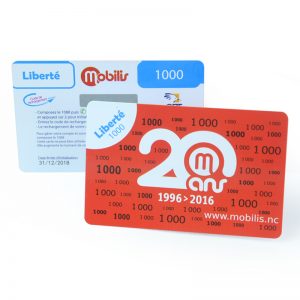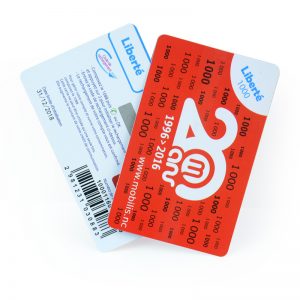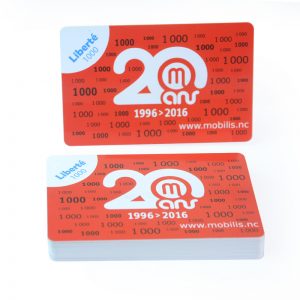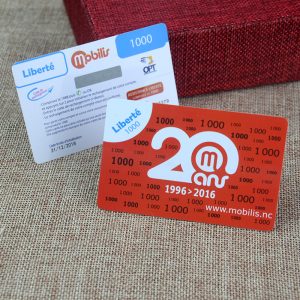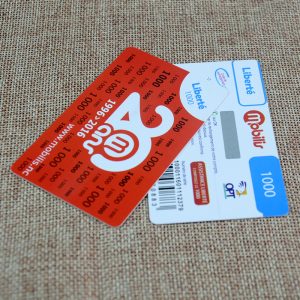 Product Description
Type

Membership card, Club card, Gift card, Portrait card and so on…

Design

Customer's design is acceptable, we also have profession design team.

Material 

Environment friendly PVC/PET/ABS/PP/PS

Printing

Offset full color printing,Panton color printing, Glossy or matt lamination surface , UV varnishing, White blank card.

Additional Craft

Magnetic stripe( Hi-co 2750 oe and Lo-co 300 oe), IC chip, photo printing , Embossing, Encoding, PIN code, barcode in different types(39/EAN 13/EAN 128…), serial number, Silk-screen printing, hot stamp, Stick/laser label, overprinting on scratch panel, zebra scratch.

Personalization

numbers or texts in thermal/inkjet /embossed/laser engraved/UV printing/thermal printing

Security features

hologram, overprinting security strip on scratch panel, micro text, flourescent effects,etc.

Packing 

PP or OPP bag individual packing for each card, 10pcs or any request quantity each chain, 200pcs or 250 pcs each box with label, 2000pcs or 2500pcs each carton with label or according to customers' requirements.

Application

bank, traffic, insurance, super marketing, parking, school, hospital, hotel, Club,Bar etc, Network Card, Telecom Card, Prepaid phone card, calling card and card with password, recharge card, etc.

Sampling 

Free sample is available if you can pay for the freight

1). If make sample according to your artwork, then you will request to pay sample charge.

2). sample will be free If just send sample card we made before for you to test the quality.
Scratch card refers to a kind of coating on the card that covers words such as numbers, letters and passwords. Therefore, the scratch card is also called password coated card, account card or billing password card. There are many types of scratch cards. The most widely used in the market are reward scratch cards, stripping cards, recharge cards, password cards, consumer coupons, point cards, and so on.
Main categories:
Password:
The application range of password type scratch cards includes recharge cards, phone cards, learning cards, campus cards, insurance cards, game point cards, internet cards, etc. Password type scratch cards use variable data printing technology to print different passwords on the media (Paper, PVC, etc.). Then cover the password with a coating to ensure that each card is unique.
Lucky draw:
Scratch cards of lottery style include lottery cards, lottery cards, promotional lottery cards, and lottery points cards. These scratch cards are widely used, and they are a very good marketing method for large supermarkets and various product manufacturers. Such products are generally printed with 200-350g double copper paper, and the scratch area and verification code area are covered with a coating.
Voucher:
Voucher-style scratch cards include delivery cards, activation cards, ticket cards, gift cards, anti-counterfeiting cards, shopping cards, membership cards, etc. Such scratch cards are an emerging product under the modern business model. It has the characteristics of convenient management and simple operation. This kind of products adopt various anti-counterfeiting technologies to make it not easy to be forged or copied.
Tear-off style:
Tear-off scratch cards include scratch cards, lottery cards, lottery tickets, etc. These scratch cards are usually mounted on two layers of 250 grams of white paper (there are also customer special requirements, such as bond paper and sticker paper). On one side of the lottery ticket, there is a lottery form with a tear-off opening.
Stickers:
Self-adhesive scratch cards Scratch cards, scratch cards, promotional raffle cards, raffle points cards, such scratch cards are used appropriately according to the merchant's promotion methods and are usually used to stick on products or packaging
Roll:
Scratch cards on rolls are printed in roll form and are mainly used for self-adhesive materials or other special materials.