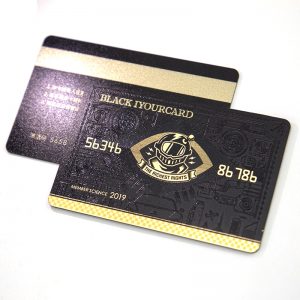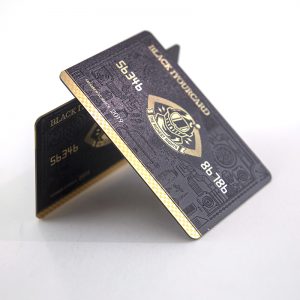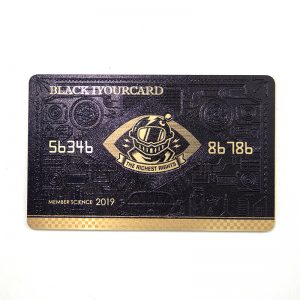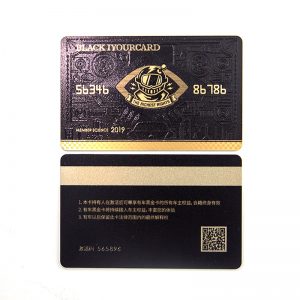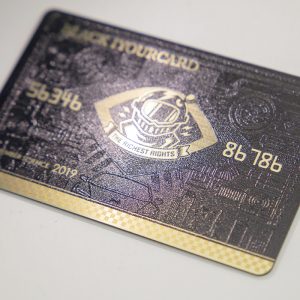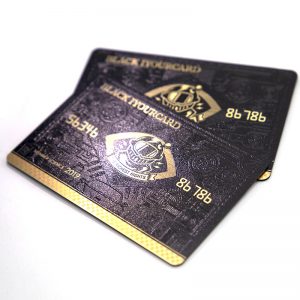 Stamping Plastic Hangtags
| | |
| --- | --- |
| Material | Kraft Paper/Cardboard/PVC /Card |
| Feature | Customized |
| Thickness | Customized |
| Classification | Hand tag for clothing, shoes, jeans, hat, ect. |
| OEM service | Yes |
| Printing | Customized |
| Logo | As customers' requirement |
| Payment | T/T paypal, west union ect. |
| Port | Shanghai or Ningbo, China |
| Quotation | Based on tag's material, size, printing, quantity, ect. |
| MOQ | 1000 pieces |
| Sample | Available |
PVC business card:
The pvc business card is mainly made of a vinyl polymer material as a carrier, a special business card made by screen printing technology, combined with hot-dip aluminum and other processes.
Chinese name PVC business card pvc business card advantages oil-proof, waterproof, can be bent and so on. Features exquisite design, excellent hand feeling, high-end atmosphere, etc.
Overview of pvc business card:
Transparent business cards are mainly made of vinyl polymer materials, and the material is transparent;
There are two printing methods:
1.Using wire mesh;
Imposition printing, because of the low cost, most of the locations are imposition printing;
Transparent business cards are a kind of more atmospheric business cards. Transparent business cards are suitable for business cards and personalized business cards. Simple business cards originate from blanks. Use transparent business cards to make the blanks "white" more thoroughly!
According to advertising psychologists, the first impression plays a decisive role in business negotiations. Choosing a business card has also become an annoyance for many business people. A business card with good texture, strong color expression and tough quality is like a display of a person's personality. Everyone is gradually paying more attention to PVC card materials. PVC materials, commonly known as "Plastic King", have the advantages of waterproofing, non-discoloring, hard material, and good resilience, so it is not surprising that business people choose to display their business cards. PVC materials can be seen everywhere in people's daily lives. PVC can not only express the colors of the natural world, but also the colors that people imagine. PVC business cards have many advantages, gradually replacing traditional paper business cards into a new generation of social business cards.
The transparent business card is made of transparent PVC material. The appearance of the card is very beautiful and crystal clear. Some people call the PVC transparent card a crystal card. The PVC transparent card is a very fashionable card with a wide range of applications.
Transparent business card features:
Exquisite design, excellent hand feeling, high-end atmosphere, not easy to scratch, waterproof and anti-corrosion, anti-bending, high collection rate;
Advantages of transparent business cards:
Transparent business cards have the advantages of waterproof, no color change, hard material, and good resilience.
Transparent business card design size: 87.5*56mm Transparent business card product size: 85.5*54mm Transparent business card product thickness: 0.3~0.38mm (half the thickness of the bank card)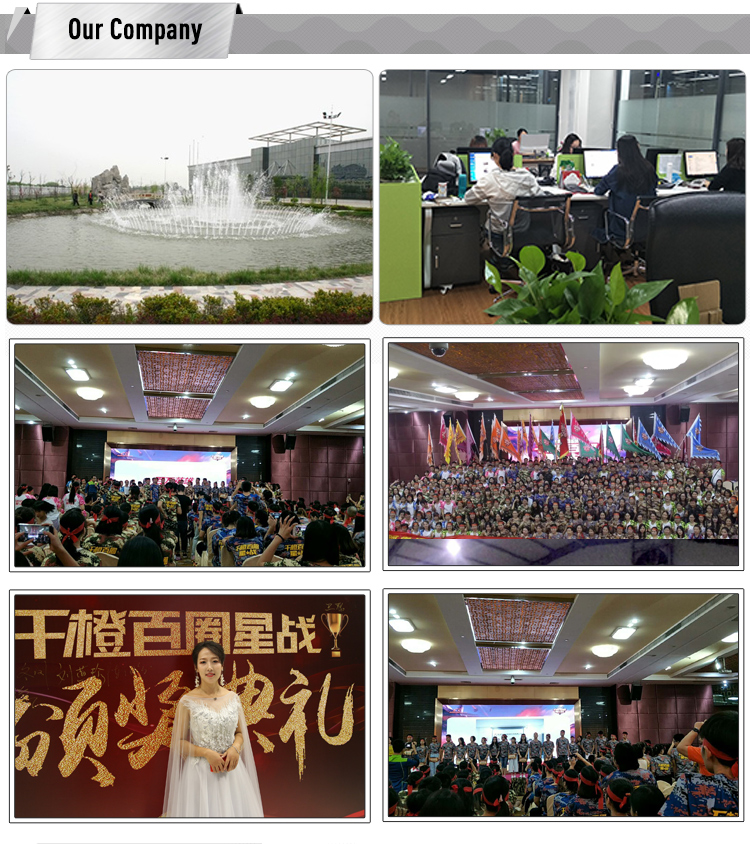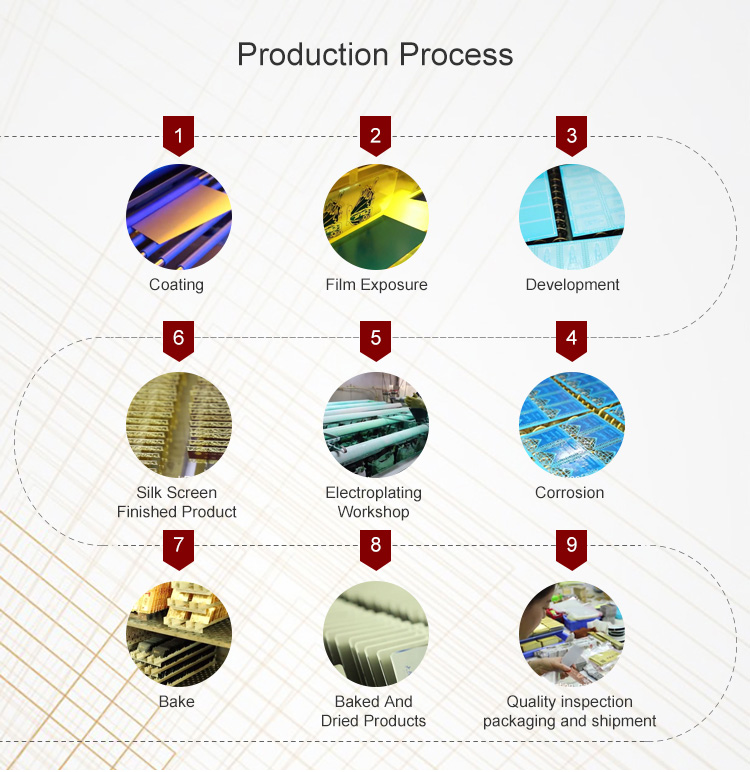 Application: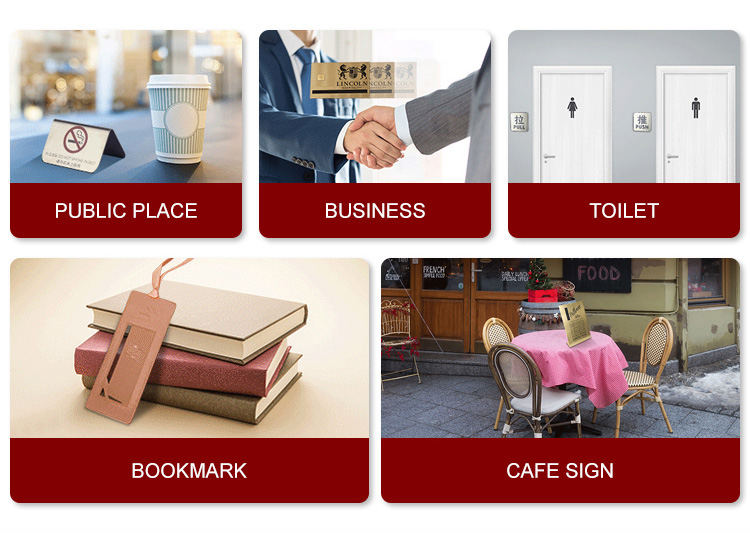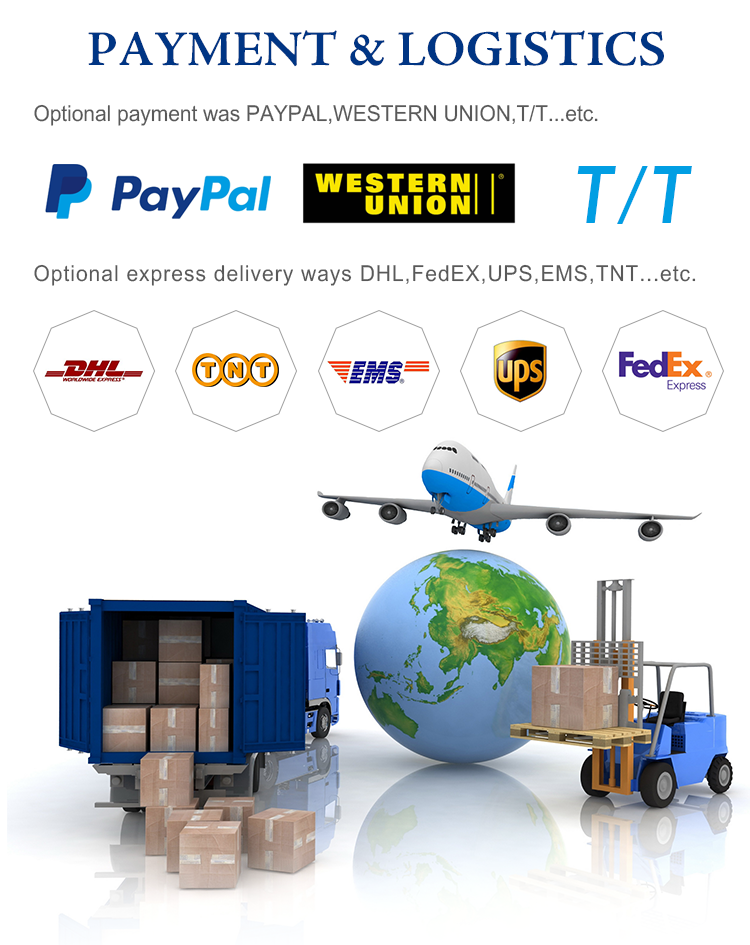 Why choose us: